Thursday, June 30, 2005
tell me what it feels like to be free...
exams are over.
i'm glad.
gonna have a helluva great time before i start mugging again.
lalala.
off to my bed.

| Jasmin posted at 1:18 AM |
0 comments

Friday, June 24, 2005
paradoxical.
the june holidays are soon gonna come to an end.
this june, i've seen and learnt alot.

i've been taught to see things in a totally different perspective.
i've also learnt to understand people around me better.

seeing and hearing so much are intimidating me.
it scares me just to think how people can change so quickly.
anyways, i guess this is reality i gotta learn to face up to.
things are changing every minute, every day.
people too.

one can never hold on to the impossible truth.
but letting go is definitely gonna be harder.

what's all these rantings about.
i don't know.
when can i stop being sick.
grrrr.

feeling better after whining.
back to my books.

*POOF*

| Jasmin posted at 3:31 PM |
0 comments

Sunday, June 19, 2005
...
i'm running out of time.
argh.
chasing after something that i know i'll never be able to reach for.
oh.
and i hate being sick.

| Jasmin posted at 10:46 PM |
0 comments

Saturday, June 18, 2005
what a time to get sick.
i'm currently in a passive state of existence.
and it's all thanks to my wonderful sis. heh.
think she spreaded her bacteria to me. boo.
and now i'm like a walking zombie.
can't study. can't sleep. can't talk.
can't do anything that requires large amount of physical or mental strength.
i need all the luck i can get now to pass my CT.
but i hate passing exams based on luck.
sounds contradictory eh?
i want to obtain satisfactory results through the usage of my own brain cells and nothing else.
urm. wish me luck.

| Jasmin posted at 11:30 AM |
0 comments

Thursday, June 16, 2005
bor-ing.
life's so so plain now. boo.
i'm trying to keep myself indoors all the way till my exams start but i got a feeling this ain't gonna work out.
i wanna watch the movie, A LOT LIKE LOVE!
it seems like a typical love story with a happy ending but i like it anyways.
or should i catch it after my exams? lols.
which is like... the third day after school re-opens? Hah.
the first day of school's gonna be the killer econs paper.
haven't touched anything on it yet.
got a strong strong feeling i'm not able to finish up everything. =x
never mind. i'm not gonna give myself so much stress.
will just take things as they come. :)

| Jasmin posted at 10:20 PM |
0 comments

Wednesday, June 15, 2005
ARGH.
haven't been updating my blog in a long time.
very lazy! need to get my priorities right.
been spending ample time at home but i haven't been very efficient.
boo.
i have to go into the mugging mood now!
help me.

| Jasmin posted at 1:38 PM |
0 comments

Sunday, June 12, 2005
bootiful.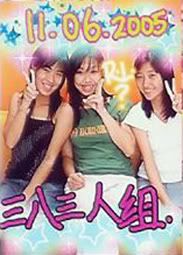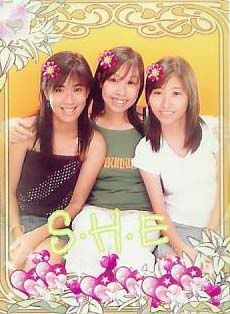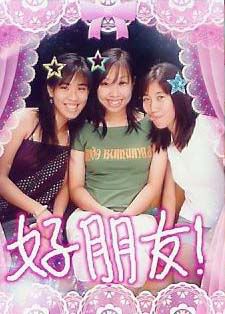 | Jasmin posted at 9:02 PM |
0 comments

the men just don't get it.
so many things have happened recently and i ain't got the mood to say anymore.
things left unsaid will always be there, striving on its own, trying to make a difference.
i'm tired of defending myself, tired of being the one doing all the explanations when i don't even know what wrong i've done and i'm definitely tired of all the fighting.

words spoken, they ain't listening.
things done, they ain't seeing.

keep your egos to yourselves, stupid men.

| Jasmin posted at 4:39 PM |
0 comments

Wednesday, June 08, 2005
FINALLY DONE!!!
my NEW comment system is finally ready!!! yay. so please continue leaving comments for meeeeeee. :)

| Jasmin posted at 5:25 PM |
0 comments

Tuesday, June 07, 2005
a blast to the past.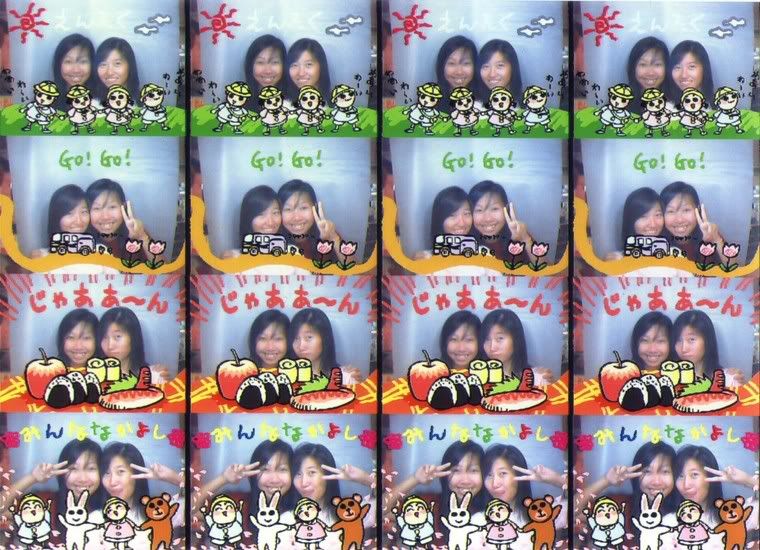 yay! managed to upload this neoprint we took today! :)

| Jasmin posted at 11:59 PM |
0 comments

home.with huimin.
the extract below is courtesy of fiona aka huimin. :)
some parts don't apply for me actually but i just copied and pasted anyways. lols.

second entry today.lols. (this is my first!)
today jasmin came my house (yea. i went her house) to study.went to meet her at simei mrt.
took 9 there.when i got up the bus,i saw a striking orange jersey guy. (i took a train!) it was yihan.
he went for econs.tink less than 10 ppl went lar.for my class i mean.haha.poor mary.she is not a really successful teacher u knw.lols.
then jas and i went to east pt's basement.haha.we went to take neoprints.those really really old neoprints machine.u knw primary sch.
those tat u used to take with frames and cute borders.real nice.lols.
then went to ntuc.and we bought jelly,ribena,chips and one whole black pepper chicken.lols.
anyway,after tat headed back to my house.saw suacheo on the way.think he quite surprised tat i got down halfway.instead of gng to sch for squash.lols. (fiona plays, i don't)
ok.studied and blah blah blah.
then halfway,wanted to eat the chicken.so we went to set everything.plates.forks.knives.must eat like civilised ppl.instead of barbaric uncles tearing the chicken into pieces with cans of tiger beer.lols.
nuff of tat.
and it was so fated that we were supposed to watch bring it on.lols.
turned to ch56,a chinese channel and they were showing bring it on.my god.lols.
so we watched and eat and watched and eat.tat show damn nice.
lols.meifang,dont be jealous kk?hahhaha.
yeps..did work today..not bad..
then took alot of photos on her phone..(MY phone la. haha.)lols..
tried to do the imitation of hy's seductive look but failed. (fiona tried a few times to do that pose of huiyun's but she just cmi!)
hy's is the pro-ness of it lar.haha..ok tat's all for today..

| Jasmin posted at 11:32 PM |
0 comments

Saturday, June 04, 2005
happiness is...
when you see smiles on the faces of people you love and cherish.

when you feel good after doing certain things.

something that must be fought for.

something that does not come knocking on your door as and when you want it to.

all up to you to grab and maintain it.

| Jasmin posted at 10:35 PM |
0 comments

Friday, June 03, 2005
three's a crowd.
just got back from guitar camp.
had wonderful bondings with certain people and i'm certainly looking forward to the guitar chalet from 9th-11th June!
too many details to include... will elaborate when i have the time tomorrow...

any pathway in life can never contain 3 people walking in the same route at the same time and as the saying goes, three's a crowd.

so many things have happened recently and i don't know how to deal with them.
i just want my dear friends to be able to get over this soon.
it has been taxing on me.

i need a break. again.

| Jasmin posted at 10:03 PM |
0 comments